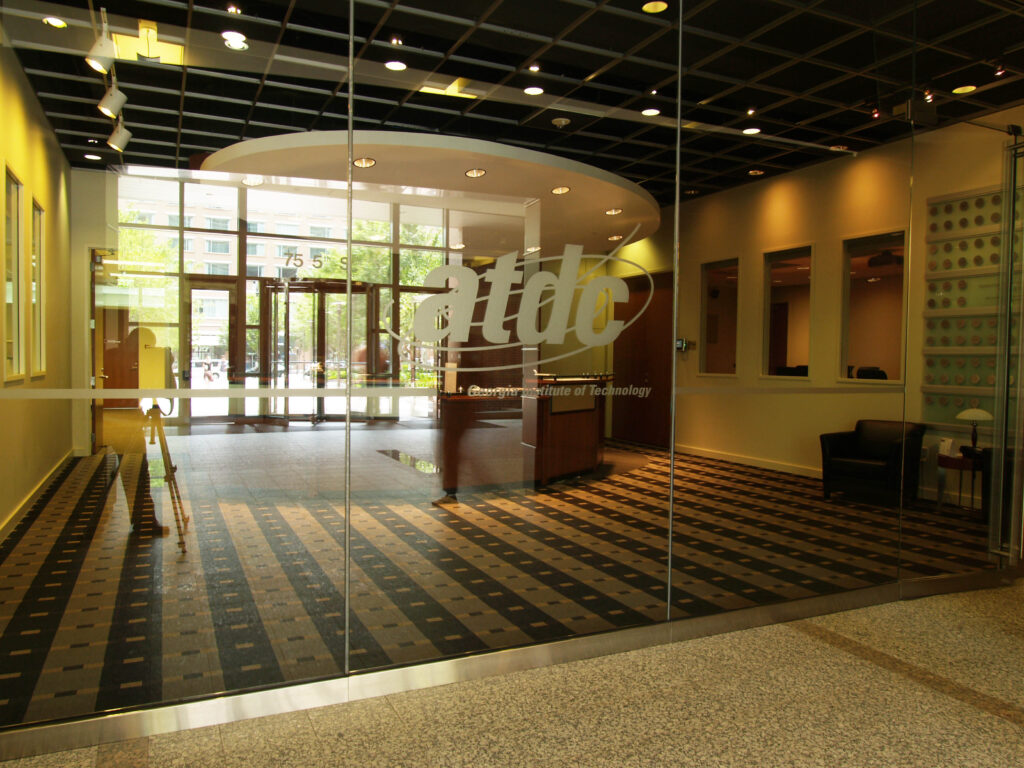 The Advanced Technology Development Center, ATDC, is partnering with T-Mobile to launch a new 5G incubator space housed at Curiosity Lab in Peachtree Corners. The facility includes 25,000 square feet dedicated to an Innovation Center and features a 3-mile autonomous vehicle test track as part of a 500-acre smart city technology park.
ATDC is Georgia Tech's technology incubator and will bring access to Tech's world class resources as well as a proven track record of successful startups and innovation ecosystems to the development. T-Mobile will utilize its Extended Range 5G and Ultra Capacity 5G network across the technology park where more than 8,000 people live or work.
Developers will have access to unparalleled resources through Georgia Tech, 5G capability and state of the art facilities at Curiosity Lab within the smart city technology park. These unparalleled resources will allow developers the opportunity to explore such areas as autonomous vehicles, robotics, drone applications, remote medical care, personal health technologies and much more.
In addition to Peachtree Corners, ATDC currently has locations in Alpharetta, Athens, Augusta, Forsyth County, Savannah and is headquartered in the Centergy Building of Tech Square in Atlanta. TUFF developed the current location of ATDC HQ and has been a long-term supporter of the organization. This new development will bring innovation and success not only to ATDC and T-Mobile but will undoubtedly produce technology that will have broad-range lasting impact for years to come.