The University Financing Foundation (TUFF) has successfully priced $112,000,000 of municipal bonds, a portion of which will fund a new $50,000,000 research facility which will anchor the new Innovation and Research Park at Rosalind Franklin University of Medicine and Science (RFUMS) located in North Chicago.
A highly oversubscribed offering, which generated in excess of $1 billion in interest, the bonds will fund Phase 1 of the RFUMS Innovation and Research Park. At 100,000 square feet, the new building will contain sophisticated laboratory, office, and convening space for the University and its corporate partners. The highly specialized construction will accelerate the University's mission and commercialization of intellectual property. This initial facility within the university research park will be the flagship community-facing innovation destination.
The financing capital stack, which includes tax-exempt and taxable bonds, included a refinancing of existing debt that had previously hampered the University's ability to fully realize its mission of research, education, and commercialization. TUFF provided the highly technical financing and development expertise required throughout the process. Inclusive of the refinancing recommendation and pursuit of New Markets Tax Credits, TUFF's efforts led to an improved borrowing rate saving RFUMS approximately $2.3 million over the next 30 years – all of which TUFF passed directly to RFUMS.
The resulting savings will be used solely by RFUMS in part to expand industry partnerships and community based programs such as the Student Health Clinic, Primary Care and Podiatry Clinic, and the Community Care Coach. Each program provides needed services to the greater North Chicago region and hands-on professional experience for students as they engage with patients and prospective employers.
The new facility is scheduled to open in August 2019.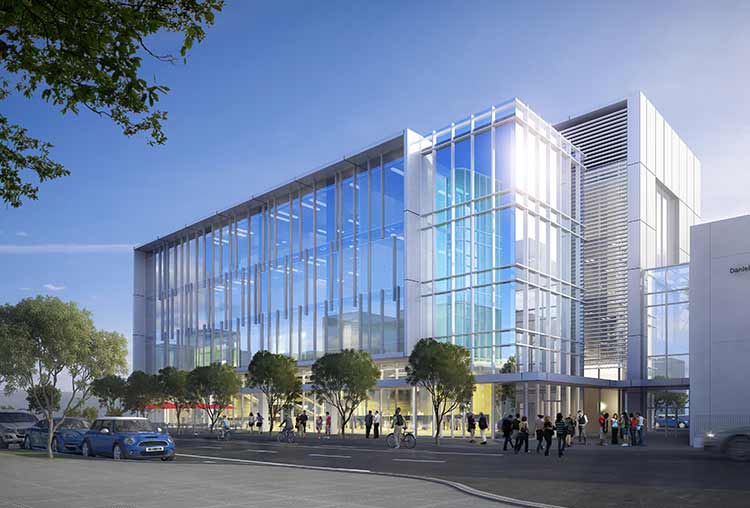 Rosalind Franklin University of Medicine and Science (Rosalind Franklin) is committed to serving the global population through the interprofessional education of health and biomedical professionals and the discovery of knowledge dedicated to improving wellness. Founded in 1912 in North Chicago, Rosalind Franklin carries on the inspiring qualities of inquire, diligence, and excellence that the university's namesake, Dr. Rosalind Franklin, embodied as the first scientist to capture images of DNA. A private, non-profit, graduate school, Rosalind Franklin is a community anchor employing over 800 educators, scientists and administrative staff in 700,000 square feet of educational and research space hosting over 2,100 graduate students in five colleges offering over 30 health profession and science programs. Research at Rosalind Franklin is nationally renowned for its principal focuses on neuroscience, brain related diseases, inherited disorders, diabetes, obesity, gait and balance among others.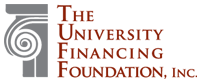 The University Financing Foundation, Inc. (TUFF) is a non-profit 501(c)(3) operating foundation whose mission is to assist Institutions of education and research in the planning, development, and financing of facilities and equipment at below-market costs. Unlike a passive foundation or for-profit developer, TUFF actively partners with Institutions to help them achieve their academic goals, while maximizing the economic efficiency of their critical real estate projects. Since its incorporation in 1982, TUFF has financed over $1 billion in 43 projects across the country. Additionally, TUFF has made loans of over $56,000,000 to finance equipment purchases and working capital, and to provide interim financing for land, construction and infrastructure improvements, to approximately three dozen colleges and universities.