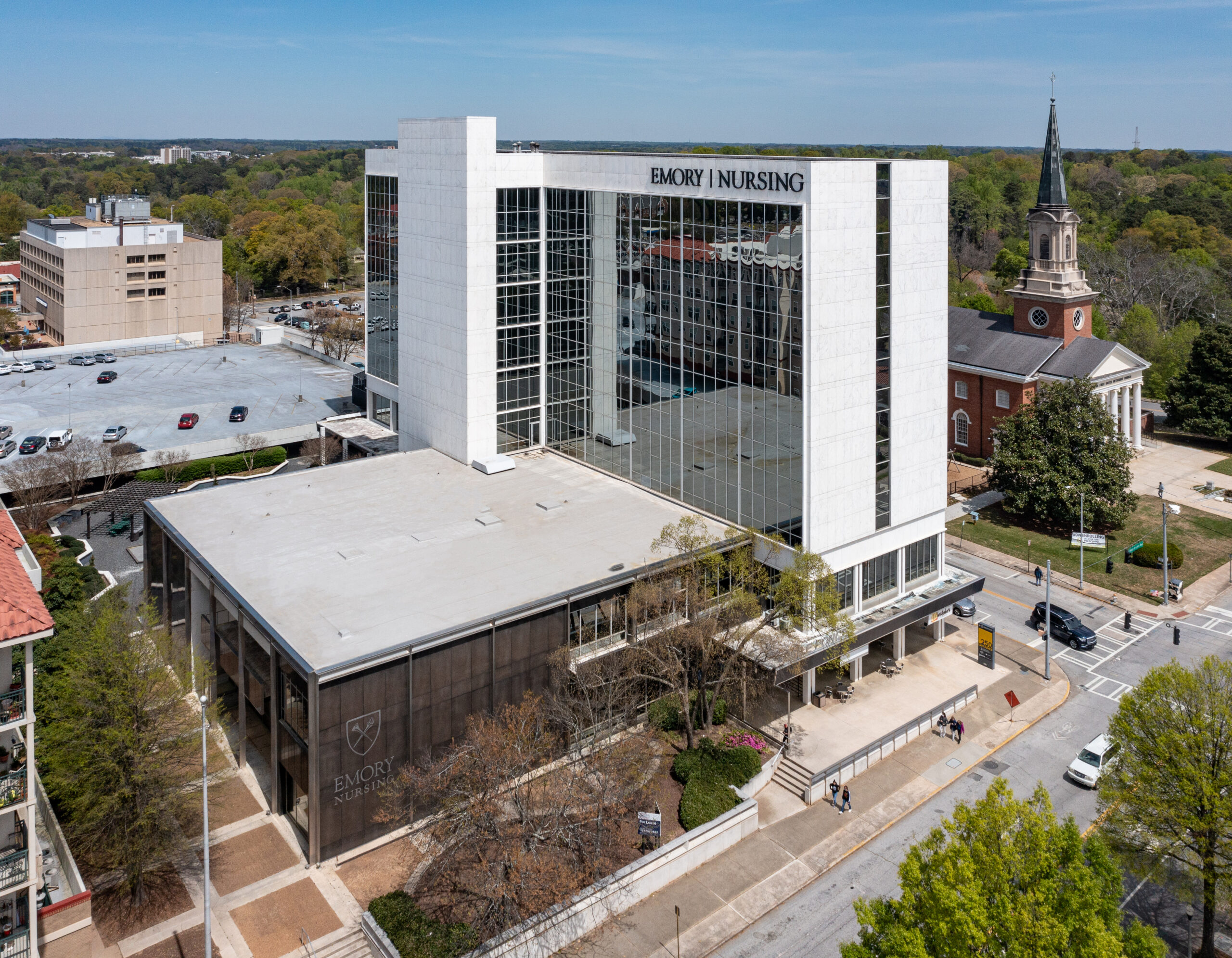 In September 2021, The University Financing Foundation, Inc. (TUFF) acquired the building located at 250 East Ponce de Leon Avenue in the Atlanta submarket of Decatur, which is partially occupied by the nationally top-ranked Emory University Nell Hodgson Woodruff School of Nursing.
Located five minutes from the main Emory University Campus and ten minutes from Midtown and Downtown Atlanta, the Decatur submarket is one of Atlanta's premiere walkable live, work, play, learn environments.
The facility is 145,000 square feet and is anchored by the School of Nursing's new Emory Nursing Learning Center (ENLC), who occupies approximately half of the nine-story tower. The ENLC space is designed to enhance nursing education and teaching methods by embracing innovation and technology. Emory has created a host of state-of-the-art learning environments, including an expanded, cutting-edge simulation and skills lab, new telehealth and remote learning facilities, an Innovation Hub, and even a "home" lab that replicates a small apartment. The building also houses a mix of other innovative tenants in such fields as information technology, medical research, architecture and media.
Through this acquisition, TUFF intends to support the medical-educational-industry innovation community as it continues to expand throughout Decatur, as well as to promote industry collaboration and public and private investment in business growth and infrastructure development. By leveraging the presence of Emory, TUFF strives to further support education and innovation across neighboring healthcare institutions as well as convening institutional, governmental, and private sector participants to increase interactions and expand research and job creation in the Decatur submarket.
Advising TUFF on this transaction were Patterson Real Estate Advisory Group; legal firms McGuire Woods, Murray Barnes Finister and Holt Ney Zatcoff & Wasserman; along with property and community management partner Collaborative Real Estate.