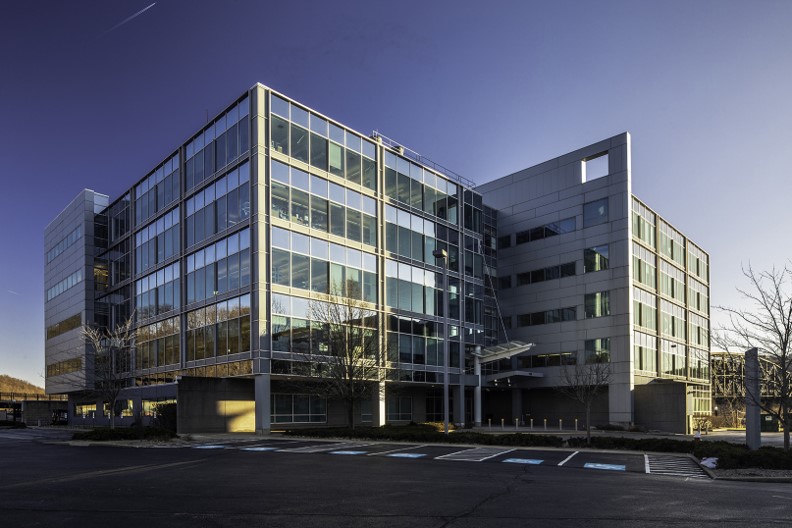 In June 2021, TUFF joined with Collaborative Real Estate to acquire Bridgeside Point One, a 160,000 square foot life sciences academic and research facility located on the banks of the scenic Monongahela River in the Pittsburgh Technology Center in Pittsburgh, PA.
The facility features a mix of wet and dry labs, offices, research and classroom space. The acquisition cements TUFF and Collaborative's 10-year interest in the Pittsburgh market and expands TUFF's nearly $1 billion university anchored real estate portfolio.
Pittsburgh has consistently been ranked among the best emerging markets for growth and investment in the life sciences and technology sectors, anchored by multiple premier academic and medical institutions. The growth in the life sciences sector is driven principally by the University of Pittsburgh and Carnegie Mellon University, as well as healthcare networks UPMC and the Allegheny Health Network.
TUFF's entrance into the market confirms TUFF's confidence in the capacity of Pittsburgh's life sciences and technology sectors to expand significantly.
About TUFF: The University Financing Foundation (TUFF) is a nationally recognized 501(c)(3) nonprofit real estate development organization dedicated to providing facilities for Institutions of education and research. Our mission is to serve Institutions with real estate solutions tailored to the specific needs of our partners. We specialize in navigating complex situations which leverage our expertise in institutional programming, real estate and finance.  TUFF has over $1.6 billion in transaction volume through 55 transactions over our 40 years of history. For more information on how you can benefit from our experiences, connect with a member of our team at www.tuff.org.
About Collaborative Real Estate: Collaborative Real Estate is a full-service real estate firm specializing in innovation districts and university research parks. With expertise in development, asset/property management, and community activation, they help innovative ecosystems truly thrive. Collaborative believes that a research building's greatest amenities are the tenants themselves, and that what happens inside a building is what matters most.