The University Financing Foundation (TUFF) recently launched an Innovation Center in Tech Square at 75th Street NW, Suite 1025 in Atlanta, GA.  The Center will be home to programming and events which advance entrepreneurial initiatives, innovation ecosystem development and university-industry partnerships.  Programming will include a combination of bespoke TUFF led programs as well as events arranged by external partners and Institutions.
Two events highlighted the inaugural week.  On May 15th and 16th, Georgia Petropoulos, CEO of the Oakland Business Improvement District (OBID) from Pittsburgh, PA, led a 27-person leadership delegation to Atlanta to benchmark the successes of Atlanta's innovation ecosystem anchored at Tech Square.  Programming covered themes of developing shared vision, activating a vibrant community supporting the public realm, and creating an innovative economy with opportunity for all.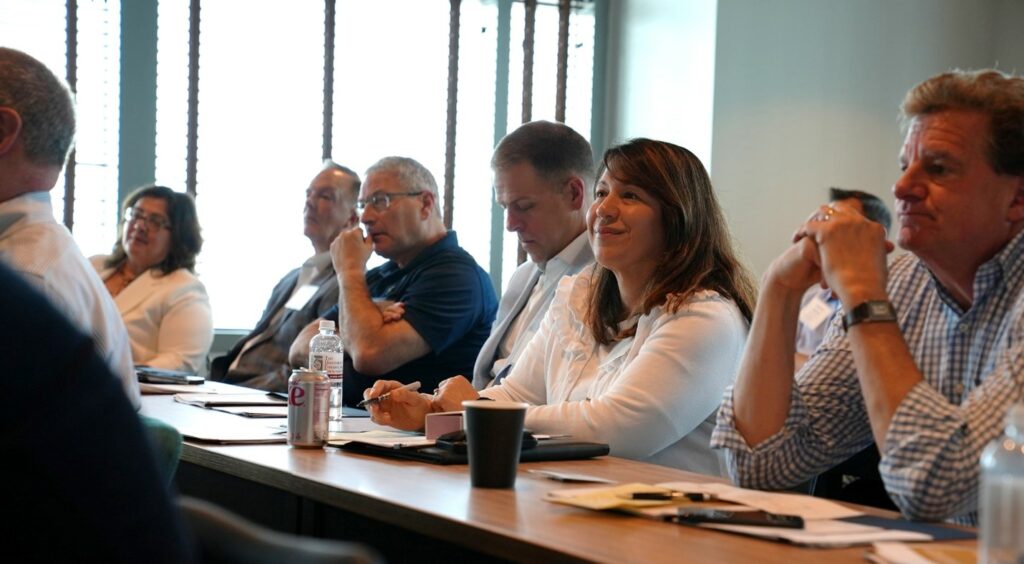 A week later on May 24th and 25th, Anthony Boccanfuso, president and CEO of University Industry Demonstration Partnership (UIDP), hosted the UIDP Research Leadership Immersive: Principles and Practices to Cultivate High-Impact University-Industry Partnerships.  U-I research leaders learned about the critical aspects of cross-sector partnership and gained strategies and tactics to enhance the value of their institutions' collaborative partnerships.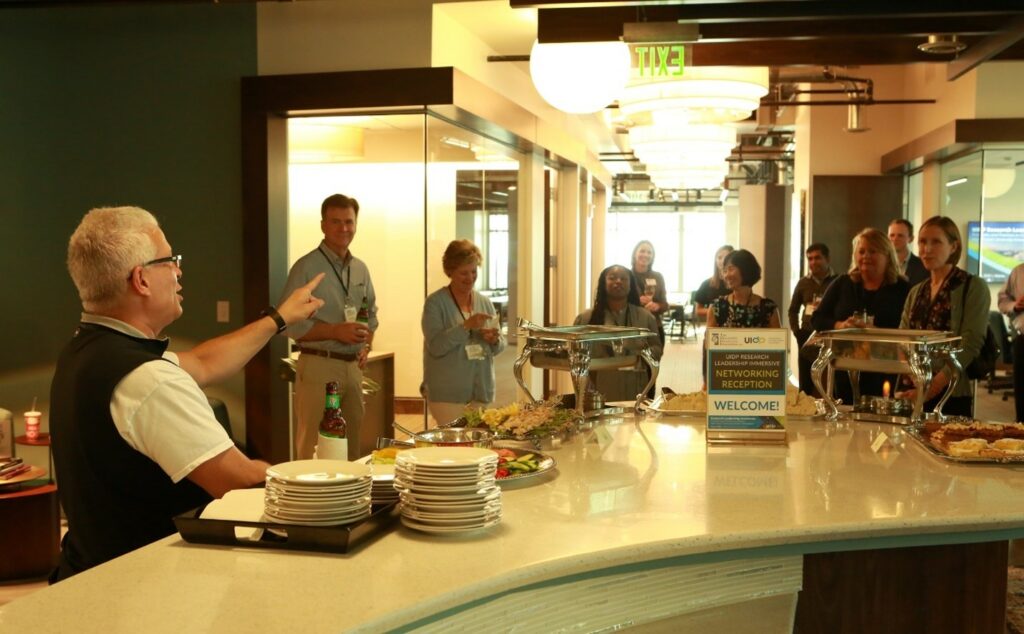 The 6,400 square foot Center includes a primary event room equipped with the latest audio-visual equipment, which can accommodate up to 50 people.  Additionally, the Center is configured with four break-out conference rooms and six private touchdown spaces if teams or individuals need privacy.  Other collaborative spaces include a robust lobby, kitchen, and dining space which can seat up to 30.
TUFF's primary mission for forty years has been providing place for institutions of education and research to expand their enterprise.  The investment in the Innovation Center confirms TUFF's commitment to creating cutting edge programming that resides in the innovation communities that we develop and in which we invest.  This Innovation Center will become a catalyst for increased successes for our partners and stakeholders.
If you are interested in engaging in the Innovation Center or hosting an event to advance your organization's mission, please contact TUFF's Chief of Staff, Teresa Sellman, at teresa@tuff.org.